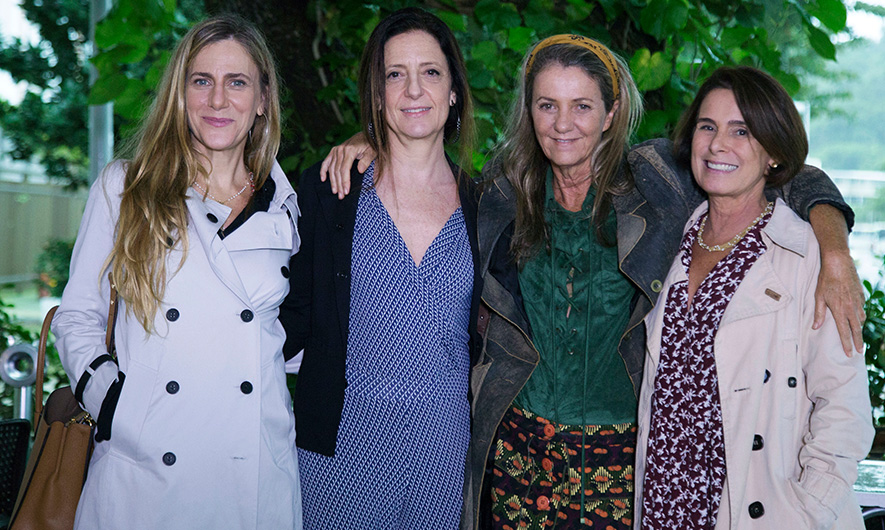 Confessions of Women in their 50s
Domingo Oliveira's last production. "Confessions of Women in their 50s" launched on Canal Brasil
A series that brings four friends together every week to discuss their life dilemas.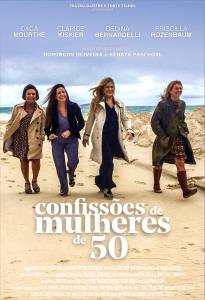 Priscilla Rozenbaum, Cacá Mourthé, Dedina Bernardelli and Clarice Niskier reunite in Domingo Oliveira's new series as they all hit their 50s. Over their weekly lunches at the Florentino Restaurant they gossip about their lives, loves and their anxieties as they middle-age hits them all. The series launched on 12/10/2020 on Canal Brasil and all ten episodes are available on Globoplay and Canal Brasil Play.
Priscila, Cacá, Dedina and Clarice also starred in Domingos Oliveira's theatre productions "Confessions of women in their 30s"and "Confessions of Women in their 40s". Domingos, who died in March 2019, left his final series well underway when he passed. In this last production, Domingos had Renata Paschoal as co-director and participation in his scripts from Paschoal and his four lead actors.
Cast
Cacá Mourthe
Clarice Niskier
Dedina Bernardelli
Priscilla Rozenbaum
Participação:
Moisés Bithencourt
Crew
Directors: Domingos Oliveira & Renata Paschoal
Director of Photography: Tiago Rios
Production and Costume Design: Ronald Teixeira
Sound Recordist: Toninho Muricy, Antônio Grosso, & Fabio Carneiro Leão
Makeup: Matheus Pasticchi
Editors: Isis Melo, Julia Pechman, Kaio Caiazzo, Breno Soares & Renata Paschoal
Sound Mixer: Bernardo Gebara
Colourist: Bernardo Neder
Stills: Desirèe do Valle & Sabrina da Paz
Production Manager: Breno Machado Soares
1 ADs: Kaio Caiazzo, Ana Cordeiro & Luciana Laura
Production Company: Teatro Ilustre & Forte Filmes
Episodes
Girlfriends: Screenplay – Domingos Oliveira & Guilherme Simam
Resentment: Screenplay – Clarice Niskier
The Drinking Binge: Screenplay – Claudia Mauro & Domingos Oliveira
Idle Banter: Screenplay – Tracy Segal, Priscilla Rozenbaum, Clarice Niskier, Cacá Mourthe, Dedina Bernardelli & Claudia Mauro
The Penny Drops: Screenplay – Clarice Niskier & Dedina Bernardelli
Sons and Surf: Screenplay – Renata Paschoal
The Eighth Sin: Screenplay – Claudia Mauro & Priscilla Rozenbaum
The Art of Investing: Screenplay – Clarice Niskier
The Path to Happiness: Screenplay – Dedina Bernardelli
New York: Screenplay – Renata Paschoal & Kaio Caiazzo
DIRECTOR
Domingos Oliveira e Renata Paschoal
PRODUCTION
Teatro Ilustre e Forte Filmes