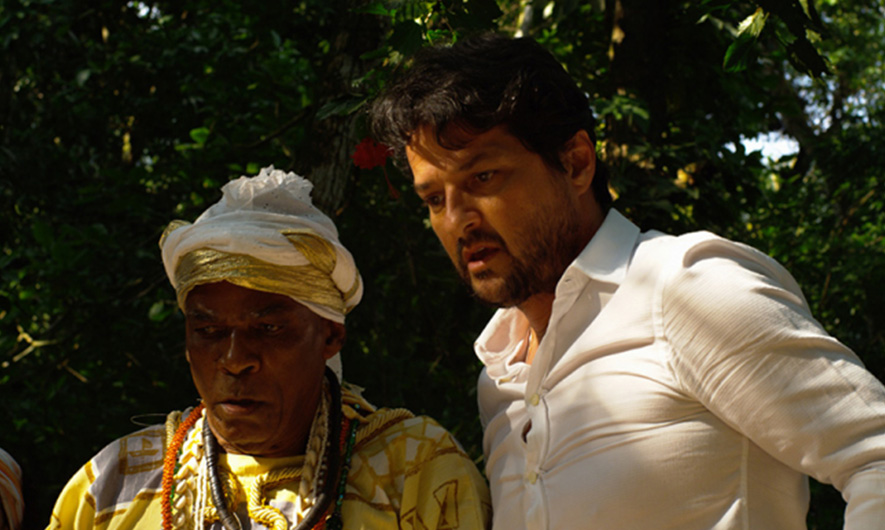 Possessions
A film by Tiago Santiago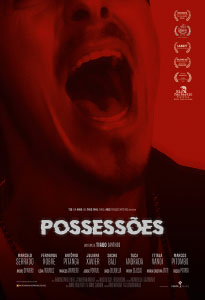 Three stories of suspense and terror are connected by the same theme: POSSESSION by an evil force.
"Venom" charts the diabolical plan of two lovers to end the life of an adulterous and violent husband in order to hold on to his fortune.
"Obsession" tells the story of a wedding couple who are surprised by the spirit of a woman the groom has wronged in the past. She's on a quest for revenge.
In "The Portal" a young woman who moves into an apartment, and struggles between the fear of going crazy and the growing certainty that the place is a portal of evil. The lar of a demonic force that wants her soul.
Cast
Marcelo Serrado
Fernanda Nobre
Antonio Pitanga
Marcos Pitombo
Tuca Andrada
Pathy Dejesus
Juliana Xavier
Rocco Pitanga
Marcos Wainberg
Ittala Nandi
Dado Dolabella
Jorge Pontual
Sacha Bali
Andre Di Mauro
Ligia Fagundez
Claudio Andrade
Maria Cristina Gatti
Crew
Roteiro e Direção: Tiago Santiago
Direção de Fotografia: Cacá Moraes (Veneno, O Portal) e Ricardo Fujii (Obsessão)
Produção Executiva: Tiago Santiago e Ligia Fagundez
Direção de Produção: Claudio Araujo
Trilha Sonora Original: Daniel Figueiredo
Arranjos Adicionais: Wallace Valadão
Direção de Arte: Daniel Clabunde
Produção de Arte Teresa Silveira
Figurino: Viviane Castelleoni (Veneno), Fernanda Abreu (Obssessão) e Dharck Tavares (O Portal)
Caracterização: Alan Moura (Veneno), Vavá Torres (Obssessão) e Emilio Reck (O Portal)
Montagem: Fábio Varicoda
Realização: Txs Film
Produtoras Associadas: Avec Produções Artísticas, Mico Loco Filmes, Hamsa e Take Final Produções