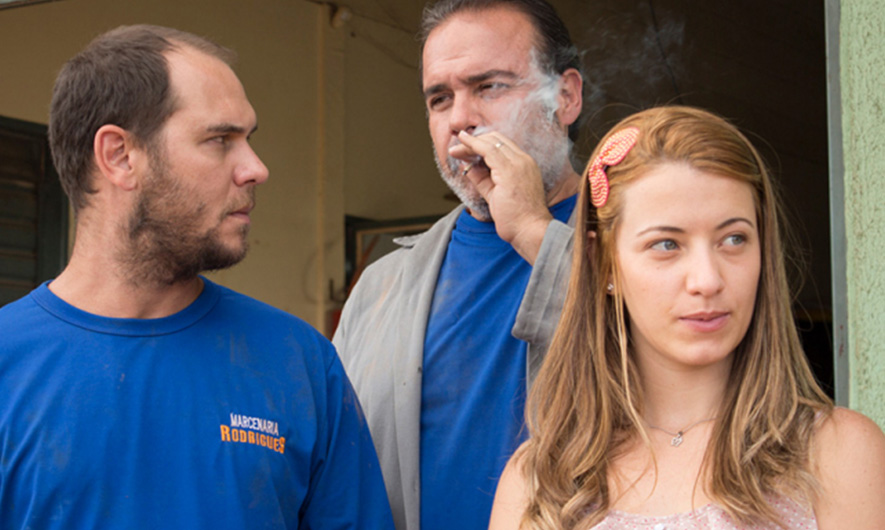 Jeitosinha
Inspired by the Work of Cartoonist Maurício Ricardo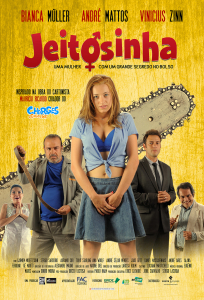 The film portrays a family from the Brazilian countryside whose father, a conservative sexist, is dissatisfied with his five male children and dreams of a daughter. His wife – after giving birth to their sixth son – decides to lie about his sex in order to protect him. And so Jeitosinha is raised as if he were a girl.
Created by Maurício Ricardo, the story was originally serialized in a newspaper in 2001. It was widely shared throughout the internet via forums and blogs, and because a comedic cult. Maurício Ricardo consolidated the episodes and published the full work on his website Charges.com.br. In 2004 he published the story as a novel, which has now been adapted into the film "Jeitosinha".
Synopsis
"Jeitosinha" is a comedy of the absurd. It's heroine Jeitosinha is beautiful, romantic and extremely protected by the family. She's raised ignorant of life's hardships, dreaming only of her future marriage to a prince charming. At 18 she meets Bruno, a lawyer, and falls in love. It's only when she gives in to her sexual desires and surrenders to her beloved that she finally discovers the great secret her mother has kept for all these years. And she has to face her new reality.
Cast
Bianca Müller
André Mattos
Vinícius Zinn
Carmem Moretzsohn
Sérgio Sartório
Adriano Siri
Tulio Starling
André Cezar Mendes
Alana Ferrigno
Ana Woolf
Gê Martu
e grande elenco
Crew
Directors: Johil Carvalho and Sérgio Lacerda
1st AD: Bruno Roberti
Casting: Luciana Martuchelli
Screenplay: Paulo Halm
Cinematography: Alexandre Magno
Editor: Douro Moura
Sound: Fernando Cavalcante
Art Direction: Nadine Diel
Costume Design: Eduardo Barón
Animation: Maurício Ricardo
Original Music: Eugênio Matos
Executive Producer: Érico Cazarré, Johil Carvalho and Sérgio Lacerda
Production Companies: Muviola Filmes e Caza Filmes
Distribution: Forte Filmes
Rating: 14 years and over
DIRECTOR
Johil Carvalho e Sérgio Lacerda
PRODUCTION
Muviola Filmes e Caza Filmes